Transportation Services For All Requirements
Get in touch today to find out what we can do to help with your deliveries or collections.
Whenever You Need Transportation
Our wide range of fleet types and industry contacts allow us to support businesses in a multitude of different ways,. We offer a local service throughout Cork and Kerry while also operating on national routes to Dublin. Our services also extend to E.U and global freight forwarding.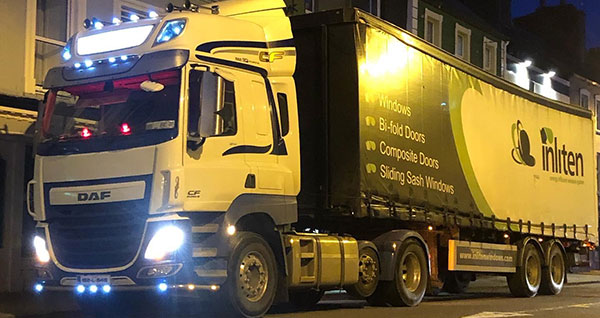 Pallet and Carton Distribution
A range of different service types to meet your business needs. Please feel free to contact us for more information.
24 Hour Logistics:
24 hour* next day logistics and reverse logistics anywhere in Ireland through the network.
48 Hour Logistics:
48 hour* delivery and reverse logistics to any part of the UK.
Local Deliveries & Collections:
Direct deliveries and collections Cork-Kerry, ensuring minimum handling and damage risk.
EU & Global Forwarding:
EU roadfreight, and worldwide forwarding. Through our strategic alliances we can offer international freight forwarding.
General & Specialized Deliveries:
Optional extras, Hazardous freight, known air-cargo, handball, book-in, timed and AM deliveries.
Direct Services:
Oversize, on our direct services we offer economy services on overize freight, we often transfer pallets ranging from 2 to 8 meters.
Full and partial load

Please feel free to contact us for more information.
Full loads:
We offer full load rates to anywhere in Ireland and beyond.
Partial Load:
We offer partial load rates on freight travelling on our direct services.
Transhipping:
This is the process of transfering loads from our vehicles to yours or your customers.
Emergency
Please feel free to contact us for more information.
Emergency Haulage/Courier:
Emergency haulage or courier services if you require it. We hope the need to use this service never arises but when it does well be there.
Delivery/collection completion:
We offer haulage and forwarders this service for when your services need those precious hours or space.
Traction

Please feel free to contact us for more information.
Trailer Transport:
With our fleet including tractor units we can offer to transport your trailer and their contents.
Contract Hire
Please feel free to contact us for more information.
Frequent/Consistent Service:
This is a customised service where you hire the vehicle and its operator. It is hired to the customer for their operation, e.g. a truck and a driver hired on a day rate. The customer therefore takes the planning and working of the truck and driver for the day. We are also happy to quote for various types of haulage on a consistent contract.
Ready for Your Next Delivery
Get a Free Quote -or- Ask a Question